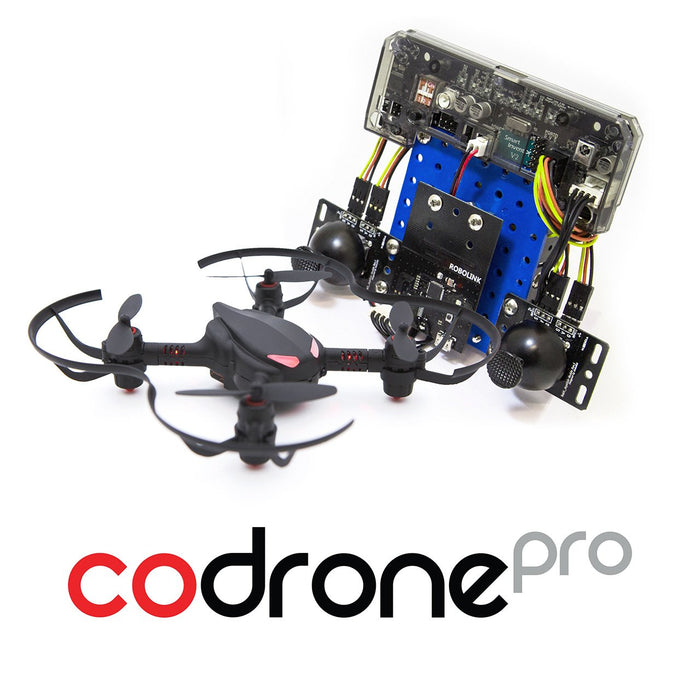 CoDrone Pro
Original price
$295.95
-
Original price
$295.95
CoDrone Pro
The CoDrone Pro is a drone that is perfect for beginners learning programming.
The CoDrone Lite is the drone itself, which students can program in Blockly or Python.
The Pro is the buildable Arduino remote, which allows students to build and program a remote in Arduino code.
Get both in one drone!!
Specs:
13.2 x 13.2 cm | 37 g | ~8 min flight | 65 ft range | Bluetooth 4.0
What would you like to learn with CoDrone Pro/Lite?