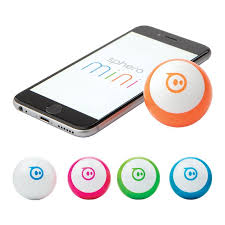 Sphero Mini - 3 Hour Training
Original price
$1,195.95
-
Original price
$1,195.95
Training Level Overview:
3 Hours of Teacher Training Include: Level 1 Competence, Level 2 Comfort and Level 3 Curriculum Connections.
Level 1 - Competence                                                                            
Virtual One Hours Training will guides teachers through each tool's functions, demonstrate the basics of how to use them, and show how they can fit effectively and sensibly in the classroom.
Teachers will learn:
Classroom Management

Operation

Power

Line following

Color code reading

Ozoblockly introduction
Level 2 - Comfort                                                       
This Virtual One Hours Training will give Teachers additional time to explore and gain familiarity, under the direction of an experienced coach in a live virtual environment. Through challenges, tips for use, and Q & A, the training will speed the process of integrating new technology into the classroom.
Teachers will learn:
Ozobot Portal

Navigation

Lessons

Ozoblockly
Level 3- Curriculum Connections
In the One Hour Virtual Training course Teachers go in-depth to explore the best and most appropriate ways to tie each tool to lessons, projects, and curriculum. Highly qualified trainers work with participants to transform mastery of the tools into logical, authentic reinforcement of learning standards and objectives.
Teachers will learn:
Curriculum Integration

Cross-curricular connections

Lesson planning
PLEASE MAKE NOTE:
Training can include up to 3 Participants. Courses should be taken in sequence starting from Level 1 though Level 3