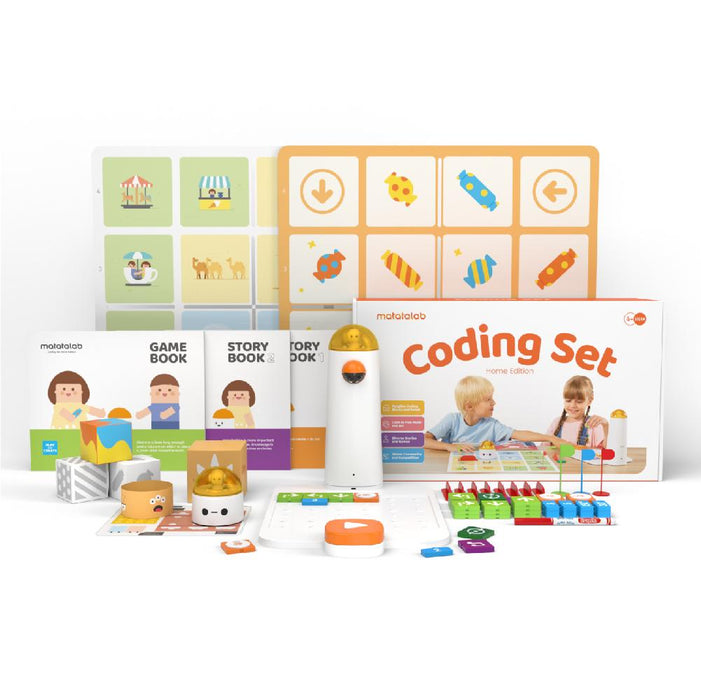 Matatalab Coding Set Home Edition
Original price
$219.95
-
Original price
$219.95
Bring the award-winning Matatalab Coding Set home and start your coding journey with your kids at home!
Home Edition Coding Set contains 1 robot, 1 tower, 1 board, 46 coding blocks, 2 storybooks, 1 game book, 2 maps, and more.

No experience needed for the kids or parents. Easy-to-use coding blocks designed for kids to splash their creativity and turn their coding commands into fun, tangible learning experiences.

Excellent activities created by STEAM education experts to guide kids to develop an interest in coding and stimulate their creativity by starting their first coding project.

Access to an engaging & fun, self-paced, online course with videos for kids to start their coding journey at home!