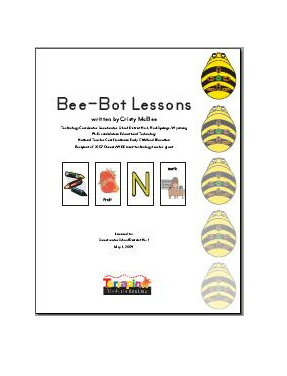 Bee-Bot Lessons (Digital)
Original price
$219.95
-
Original price
$419.95
Bee-Bot Lessons provides lesson plans utilizing Bee-Bot or Blue-Bot across the K-2 curriculum. Each lesson states its objective and provides instructions for implementation. Further suggestions for differentiated instruction to adapt the lesson for struggling and advanced students are included. Each lesson is matched to accredited standards for the subject involved and the standards it achieves are listed.
Bee-Bot Lessons is available online where you can view and print the lessons and associated images. A login code comes on the invoice and allows access to the curriculum for the selected period. Bee-Bot Lessons is now integrated with the online Bee-Bot Emulator so lessons may be taught in class or online.
Click here to view a PDF copy of the ever-expanding table of contents.
Click here to sample Bee-Bot Lessons.
Preview the Lesson before you buy!
https://pub.terrapinlogo.com/beebot_lessons/