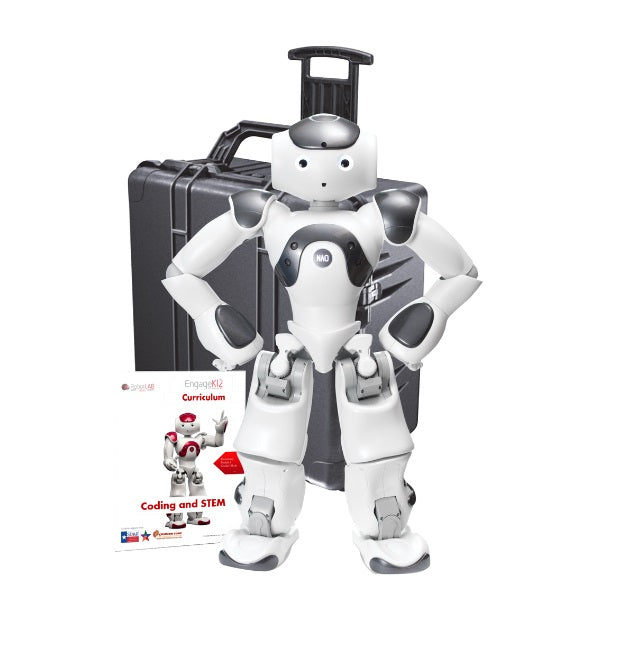 SoftBank Robotics NAO V6 Educator Pack - (Shipping Costs will Apply)
Original price
$14,495.00
-
Original price
$14,495.00
The NAO Educator pack is the perfect kit for a classroom of up to 10 students.
Bring STEM and Coding to life with the NAO Robot. Hands-on learning platform to teach core subjects: Reading, Writing, Math, pre-algebra, geometry, algebra, trigonometry, calculus and programming.
It includes everything a class needs to run a successful STEM course with the NAO robot.
This Pack Includes:
(1) Charger and Battery
(1) Transport Case, Unlimited Choregraph Licenses
(1) User manual, Full SDK and API, New Curriculum for NAO V6: STEM LAB, and a 2-Year Warranty with RobotLAB Support.