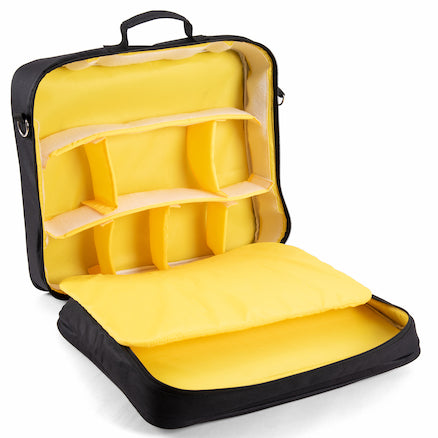 Bee-Bot / Blue-Bot Storage Bag
Original price
$89.95
-
Original price
$89.95
Bee-Bot Storage Bag
Store your Bee-Bots and Blue-Bots compactly and safely in this purpose made bag. Made from durable fabrics and with an extra tough zip, this is the perfect storage solution for your floor robots.
The Hive bag consists of storage for 8 Blue-Bots, a docking station, a tactile reader and any additional peripherals you may need for your lesson. The bag also includes a generous pocket to store your lesson resources and teaching folder.
The bag can be carried by either the grab handle or detachable shoulder strap. A clear pocket on the front allows for the easy identification of your class set.
*Storage Bag does NOT include Blue-Bots, Docking Station and TacTile. 
Add 6 x Blue-Bots, 1 x Docking Station, 1 x TacTile Reader !