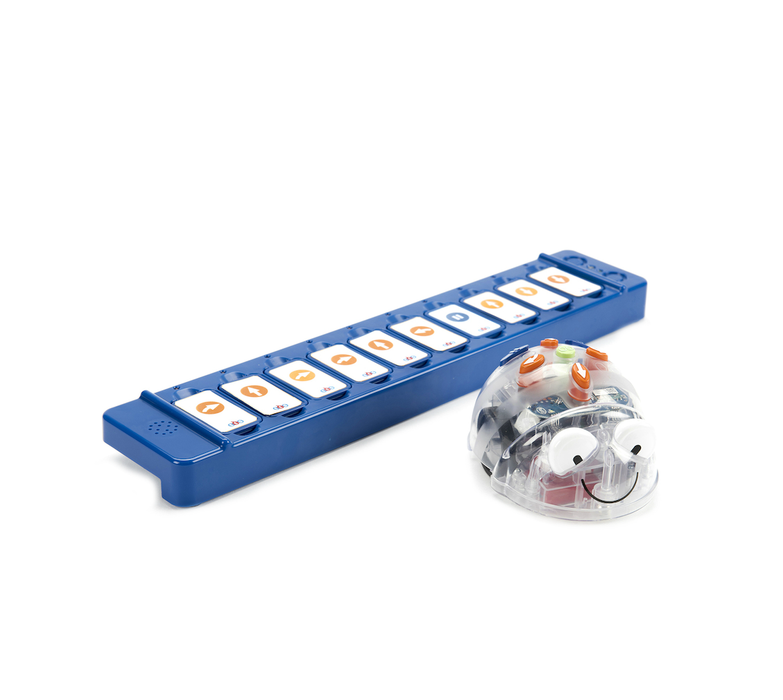 Blue-Bot & TacTile Reader Pack
Original price
$325.95
-
Original price
$325.95
Blue-Bot is a Bee-Bot with a Bluetooth connection and the TacTile Reader is a unique, hands-on programming device to control Blue-Bot.
Purchase them together at a discount. The Bluetooth connection offers a hands-on tactile way to explore programming and remote control.
The TacTile Reader comes with one standard set of 25 tiles, but you can add an additional standard or extended tile pack for more savings when purchased at the same time.
The new See & Say option gives Blue-Bot a voice and perception!  Record each of the arrow keys to play back when entering a program or when Blue-Bot is following one.  Blue-Bot See & Say can also detect and respond with either a beep or a pre-recorded message when encountering another See & Say Bee-Bot or Blue-Bot.
Includes:
1 x Blue-Bot See & Say
1 x TacTile Reader