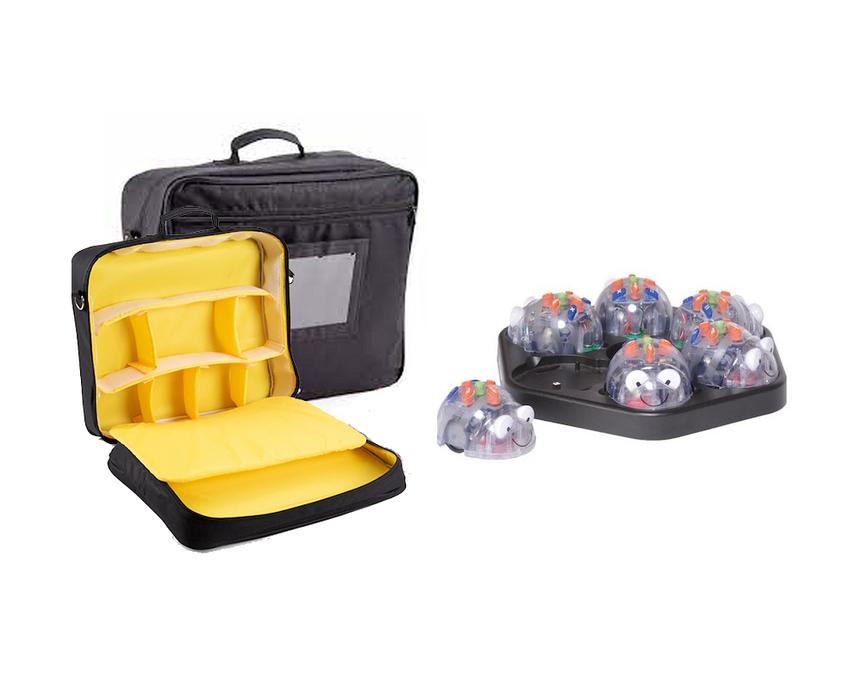 Blue-Bot Store and Charge Bundle- (6 Blue-Bots & Storage Bag & Docking Station)
Original price
$1,125.95
-
Original price
$1,125.95
The Blue-Bot Store and Charge Bundle is a set of 6 Blue-Bots with a Storage bag and a Docking Station for recharging.
This is an economical way to bring the excitement and learning of the Blue-Bot to an entire class.
Locate the Blue-Bots in your classroom and see the students start buzzing!
Includes:
6 x Blue-Bots See & Say
1 x Storage Bag
1 x Docking Station
The new See & Say option gives Blue-Bot a voice and perception!  Record each of the arrow keys to play back when entering a program or when Blue-Bot is following one.  Blue-Bot See & Say can also detect and respond with either a beep or a pre-recorded message when encountering another See & Say Bee-Bot or Blue-Bot.