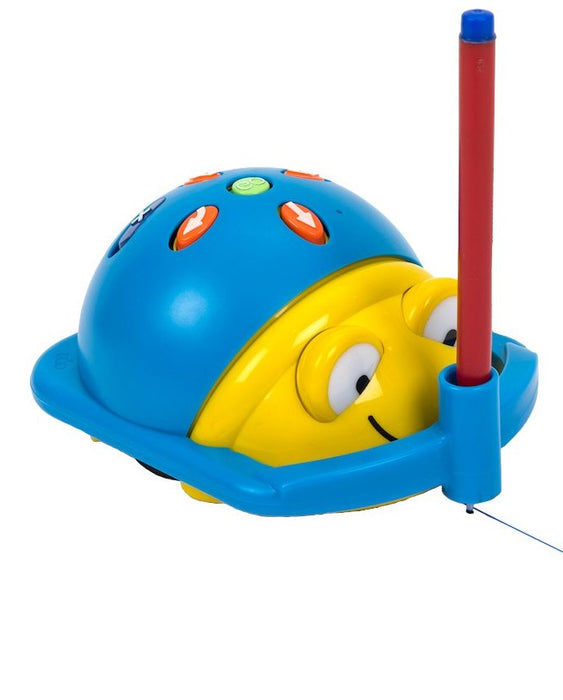 Blue-Bot Jackets - Pen Holder (6 Pack)
Original price
$45.95
-
Original price
$45.95
Pen Holder Jacket
Fit a Pen Holder Jacket over Bee-Bot or Blue-Bot and give it the capability to draw. Locate Bee-Bot or Blue-Bot on drawing paper, insert a market in the holder, and see what marks and drawings can be created.
Jackets snap snugly into place on Bee-Bot. Command buttons protrude through the openings in the jacket, so Bee-Bot can be easily programmed while sporting its new look.
After use, jackets snap back off and can be stored for next time.
Increase excitement by letting each student customize their own jacket for Bee-Bot to wear when he or she is programming Bee-Bot.
Includes: 
6 x Pen Holders