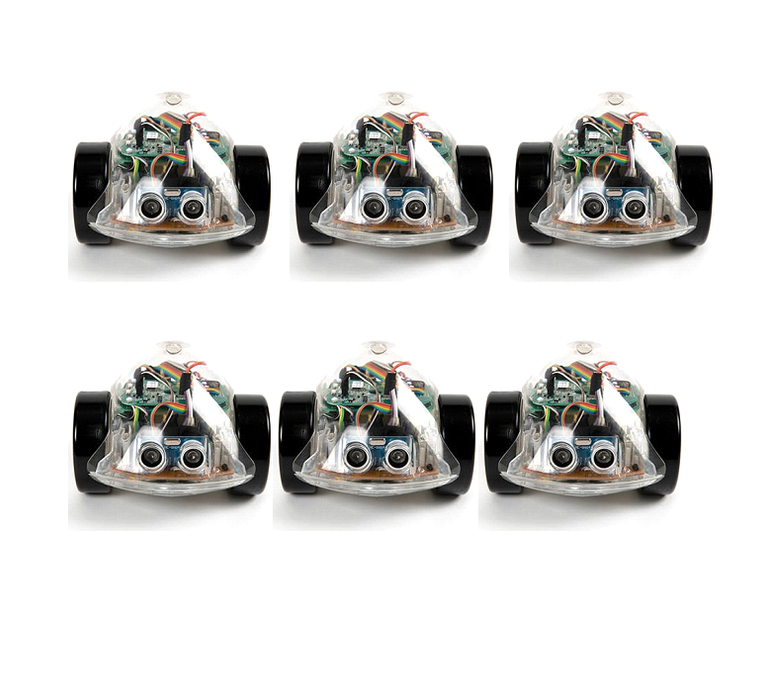 InO-Bot - Six Pack
Original price
$1,625.95
-
Original price
$1,625.95
InO-Bot is the Logo turtle come to life!  Bring programming off the screen and out into the real world by creating Logo programs and watching the screen turtle and InO-Bot execute them at the same time.
Terrapin Logo, which is included with InO-Bot, has been optimized to smoothly interact with the robot.  The Logo turtle, familiar to generations of students, has long led the way in teaching students to code by making colorful shapes and designs.  With InO-Bot, the turtle jumps off the screen and follows Logo programs in space, drawing on paper or whiteboard.  The Logo environment, always exciting and motivating for students, becomes even more so with an actual turtle robot running around! 
In addition to drawing with a pen, which can be raised and lowered through program control, InO-Bot offers many additional inputs and outputs that can be controlled and read, providing additional challenges and motivation for young coders. These include 2 LED headlights, 8 multicolor RGB running lights, sounds and notes, light, sound, and proximity sensors, and a line follower.  Like Logo itself, InO-Bot makes it easy for budding roboticists to get started but continues to provide challenges to even the most experienced.
InO-Bot connects via Bluetooth on Macintosh or Windows computers and may be controlled with the desktop versions of Terrapin Logo or via the online version using the Chrome browser.  Terrapin Logo, which includes commands and properties to create programs for and read inputs from InO-Bot, comes with each InO-Bot.  InO-Bot is powered by a USB-rechargeable battery which provides years of use.
InO-Bot includes:
Terrapin Logo
2 white LED headlights, independently programmable
8 RGB LED lights, independently programmable
Pen holder with lift/lower capability
Sounds and notes
Light sensor
Sound sensor
Line follower
Range finder
Proximity sensors
Rechargeable lithium ion battery
INCUDES: 6 x InO-Bot