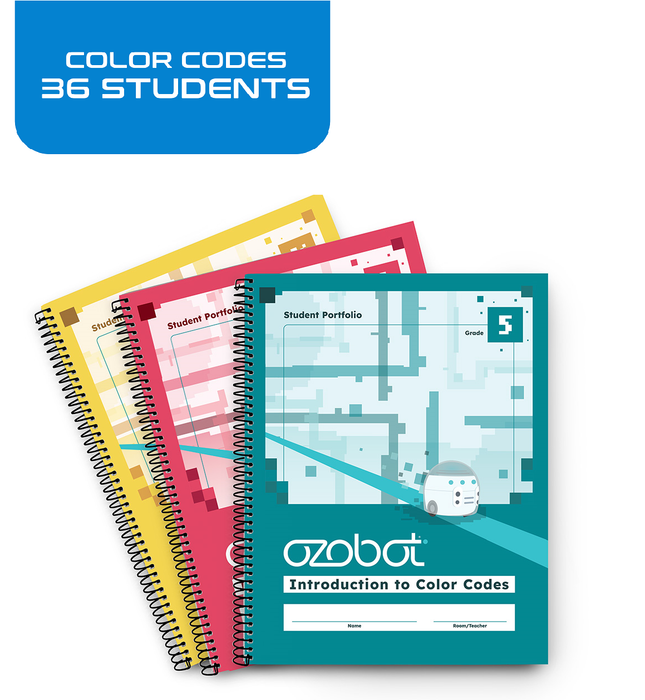 Introduction To Color Codes Curriculum: 36 x Student Workbooks + 1 x Teacher Answer Key - (Choose Grades K- 5 Workbooks)
Original price
$1,195.95
-
Original price
$1,195.95
Introduction to Color Codes Curriculum
Each Grade Specific Color Codes Curriculum Student Workbook & Teacher Answer Key is designed with students in mind! 
The Color Codes Curriculum books for Grades K-5 is designed to help teach students using grade level content and is designed to be taught alongside Ozobot EVO 
The Student Workbooks are sold in packs of 12. 
Each Pack of 12 Workbooks Includes:
• 12 Student Workbooks with 9 Color Code lessons (approximately)
Each standards-aligned Color Code lesson covers:
• Getting Started
• Lesson with Activity Sheets and Instructional Video
• Check for Understanding
• Code Challenge
Please note: 
• Teacher Answer Key is sold by grade level and as a separate item and is required for every order containing at least one Student Portfolio bundle.
• Introduction to Color Codes Curriculum is not eligible for returns. 
Ozobot Evo and Color Code Marker Packs sold separately.