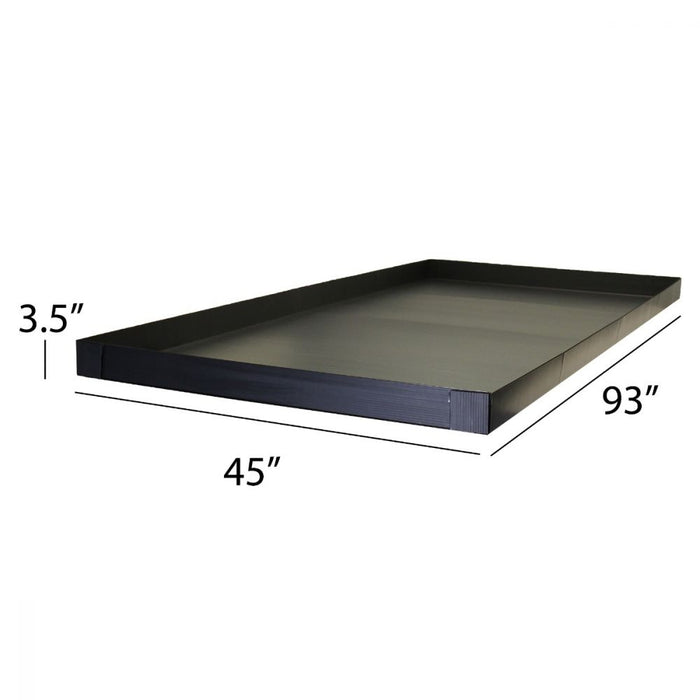 Finch Arena - Shipping Cost Will Apply
Original price
$395.95
-
Original price
$395.95
The portable Finch Arena made out of 4MM corrugated plastic is easy to assemble, easy to store, and can be set up virtually anywhere! Place it on the classroom floor, on tables, in the hallway, on the gym floor, or anywhere with a flat surface. When your activity is complete, the arena easily folds down to a 26" x 53" flat unit that you can store behind a door or in a closet.
Portable 

Easy to clean

Easy to store

100% recyclable corrugated plastic

Can be used alone, or with our Finch Mat


Weighs only 7 pounds; 8 pounds in shipping box
 Product Dimensions: 45" x 93" x 3.5"         Color: Black
Portable Lightweight Robotics Table from Brett Schwartz on Vimeo.
FAQs
CAN THIS SUPPORT THE WEIGHT OF A ROBOT IF IT OVERHANGS ON A TABLE OR IS THIS JUST FOR THE FLOOR?
We suggest having a solid surface below the arena, which may require the floor or multiple tables pushed together.
HOW STRONG IS IT? HOW MANY SETUPS WILL THOSE "HINGES' LAST BEFORE THEY BREAK?
The arena is made out of 4mm corrugated plastic, which is very durable. It will hold up well to prolonged use.