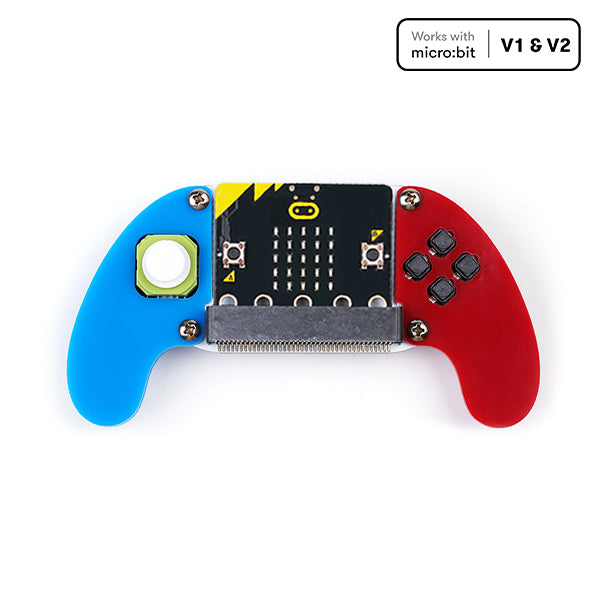 Joystick:bit 2 Kit: Remote controller (with acrylic handle) for micro:bit -ElecFreaks
Original price
$25.95
-
Original price
$25.95
Acrylic Case Characteristic:(1)Bright Colors, bright blue and red make the appearance more beautiful (2)High Hardness,wear-resistant and not easy to break (3)Nice Feel, pocket size and suitable for kid to operate and control.
Board Buzzer and Vibration Motor: Enhance kid's gaming experience and let them feel the joy of programming. Automatically power outage while micro:bit is pulled out.
Wireless Control: Joystick:bit is a joyStick based on micro:bit. It contains a 4-direction joystick and 4 undefined buttons and can be a remote control for micro:bit product.
Graphical Programming Blocks: Add the makecode software package to start graphical programming.Children can create DIY games, such as electronic organ, direction indicator, LED controller and more!
TIPS: WITHOUT micro: bit and BATTERY !!! Get powerful technical support -> Amazon background e-mail. Wiki Tutorial: https://www.elecfreaks.com/learn-en/microbitExtensionModule/joystick_bit_v2.html