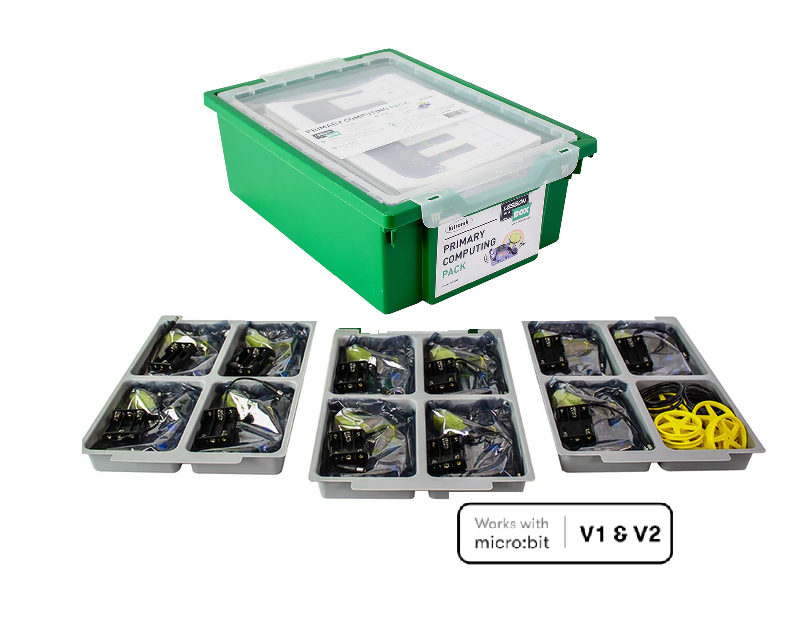 Kitronik Lesson in a Box - Primary Computing Pack (for micro:bit V1 & V2)
Original price
$1,095.95
-
Original price
$1,095.95
Description
The Kitronik Lesson in a Box Primary Computing Pack, an all-in-one Laboratory for learning/delivering KS2 computing in the classroom (7 - 10-year-olds) again and again.
The Kitronik Lesson in a Box Primary Computing Pack is a complete set of electronics and teaching resources to enable successful Ofsted quality curricular linked lessons with minimal teacher effort. The kit and teaching resources have been tried and tested by real pupils and developed with real teachers to save you time.
In developing this box we wanted it to be affordable, useful and robust enough for teachers to use again and again. The resources cover KS2 computing specifications with link over to KS2 Science.
All of the teaching resources are set out in a teacher, 'user-friendly' way, including technicians notes, lesson plans, and worksheets. These are supplied as Microsoft Word, PowerPoint formats as well as PDF's, which can be copied, modified, and printed to suit your own teaching style. There is also a quick start guide to the Lesson in a Box kit that gives an overview of the whole box including a summary of your new lessons, how to set up your kit, how to use the micro:bit, code examples and more!
The Primary Computing Pack utilise the BBC micro:bit and our LAB:bit board designed specifically for this type of activity! It requires no soldering and has a protective case on top of the components. The advantages of the micro:bit are that while being easy to use, it is feature-packed and it can be coded with languages that suit every ability level.
Features:
Contents:
Video:
Requires:
Resources: