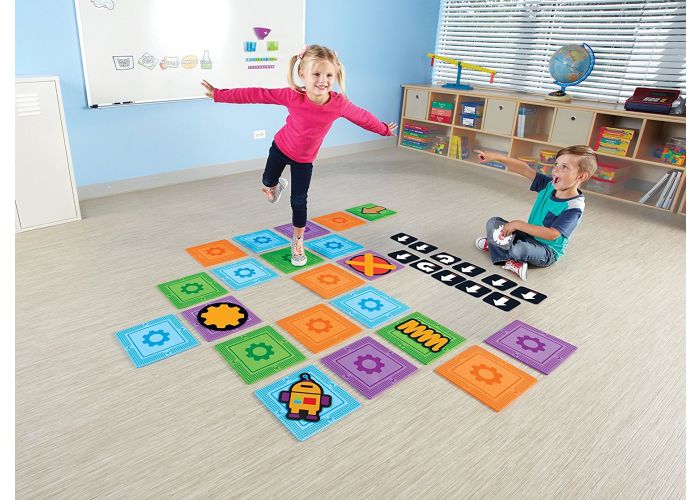 Let's Go Code!™ Activity Set
Original price
$49.95
-
Original price
$49.95
Children will have fun while building gross motor skills by stepping, hopping and turning. This set introduces children to early coding and programming ideas without electronics. The full-color guide includes sample mazes and coding overview. Mats measure 9 1/2 'L x 9 1/2 'H. 
Educational Benefits
Learning Style: Visual, Kinesthetic, Tactile
Skill Development: Critical thinking, Sequential thought, Problem solving, Gross motor skills, Directional sense, Following directions
Includes
20 Foam maze mats, 20 Double-sided coding cards, Die-cut pieces including: 2 robots, 2 gears, 2 springs, 2 arrows, and 2 Xs
**Mats measure 9 1/2 'L x 9 1/2 'H.
** Age 5+
** Grade K+