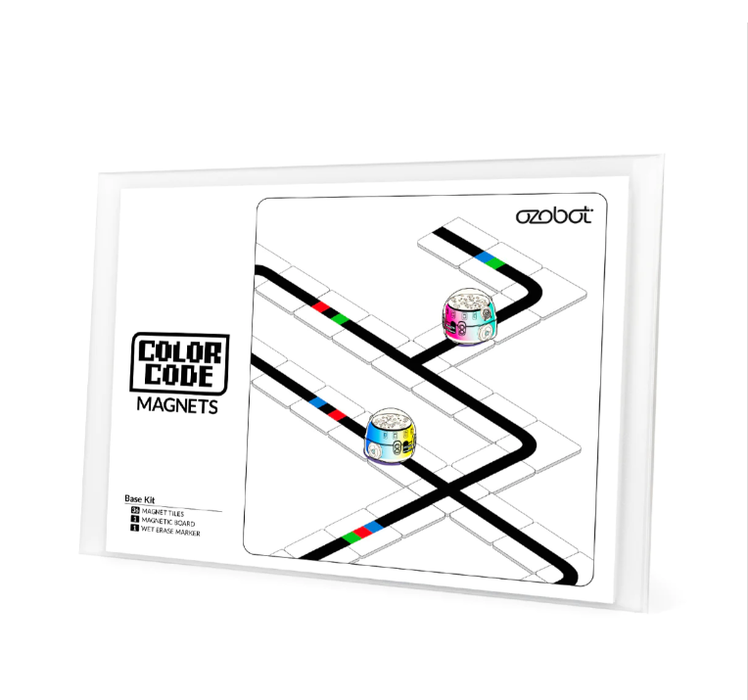 Ozobot Color Code Magnets - Base Kit
Original price
$59.95
-
Original price
$59.95
Ozobot Color Code Magnets offer a fun and interactive way to teach coding principles to students as young as Pre-K. The Base Kit includes the magnetic board, wet erase marker and 36 puzzle pieces that pair with the Evo Robot for a hands-on learning experience that introduces the foundational concepts of coding.
A mix of Ozobot Color Codes and line-following pieces, the Base Kit enables students to experiment with sequencing, logic, and problem-solving skills. Appropriately sized and easy to use and manipulate, Color Code Magnets are perfect for young learners who are just starting to explore the world of coding.
Designed with students in mind, Ozobot Color Code Magnets are durable and long-lasting, ensuring that they can withstand the wear and tear of regular use in the classroom. Looking for more ways to code? Shop the Special Moves Kit and Speed Kit, both of which are designed to be used as add-ons to the Base Kit.
*Please note: this product does not include a robot.