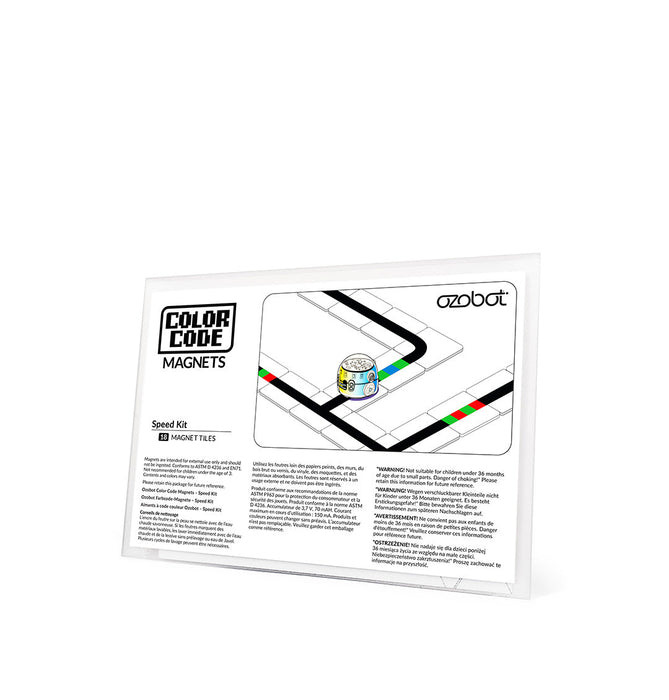 Ozobot Color Code Magnets: Speed Kit
Original price
$16.95
-
Original price
$16.95
Ozobot Color Code Magnets offer a fun and interactive way to teach coding principles to students as young as Pre-K. The Speed Kit includes 18 puzzle pieces that pair with the Color Code Magnets Base Kit and an Evo robot for a hands-on educational experience that introduces the foundational concepts of coding with additional speed color codes for expanded learning opportunities. 
Designed with students in mind, Ozobot Color Code Magnets are durable and long-lasting, ensuring that they can withstand the wear and tear of regular use in the classroom.
Before you order this product, you'll need a Color Code Magnets - Base Kit!