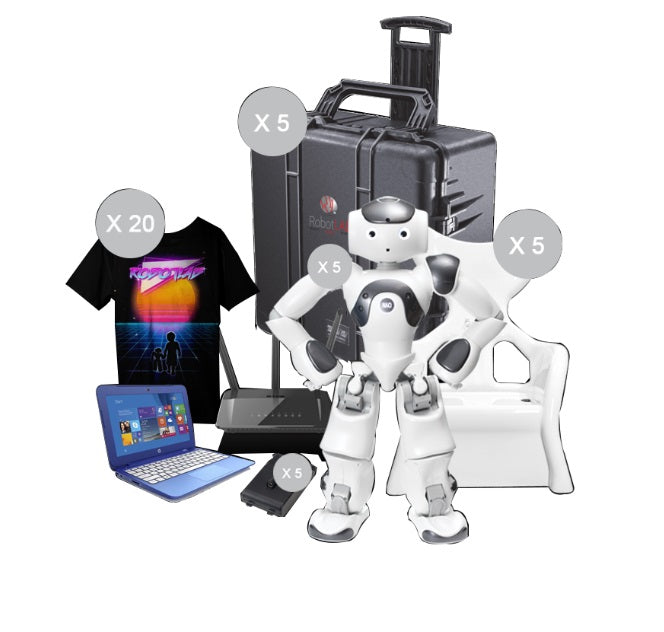 SoftBank Robotics NAO Lab Pack (Shipping Costs will Apply)
Original price
$79,895.00
-
Original price
$79,895.00
The NAO Lab pack is the perfect kit for a lab of up to 50 students.
It includes everything a class needs to run a successful STEM course with the NAO robot.
The Pack Includes:
(5) Chargers and Batteries
(5) Additional batteries
(5) Docking Stations
(1) teacher Laptop w-pre-installed Software
(1) WiFi Router
(5) Transport Cases
(20) NAO Robot Shirts, 3-Hour Online Training, STEMLAB Software Site License for 1-Year, and a 2-Year Warranty w-RobotLAB Support.