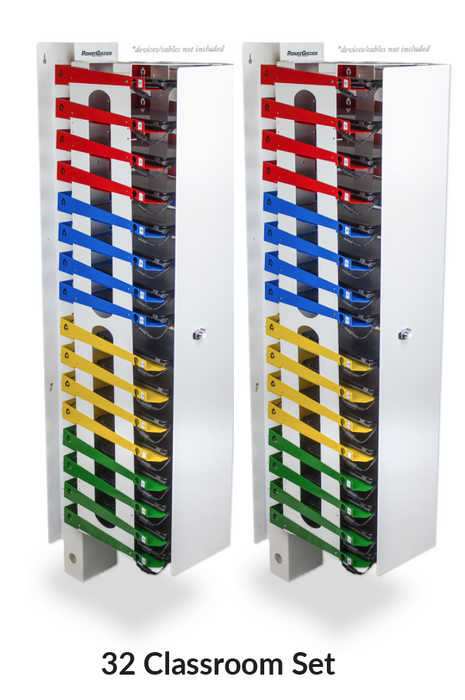 Tower16 Plus - Set of 2
Original price
$3,165.95
-
Original price
$3,165.95
Product Summary:
The Tower16 Plus unit by PowerGistics has the ability to hold16devices up to 14in. Along with its open design for maximumairflow,the Tower Series has custom shelf colors, keyed locks, and alifetimewarranty. Set of two Tower16 Plus.
Detailed Product Description:
Store and charge more devices in less space with the PowerGistics 16-shelf wall mounted towers. This tower will accommodate all 14" devices in the classroom, common areas, library, or media center. Device power bricks and cords are neatly secured and protected in the back spine while the steel door secures the devices with a keyed locking system. PowerGistics Towers can easily be mounted to any wall making use of vertical space in the classroom while devices safely lay flat in their natural position, protecting them from spine and cord damage.
*** Please make note: Shipping is NOT included in the price ***