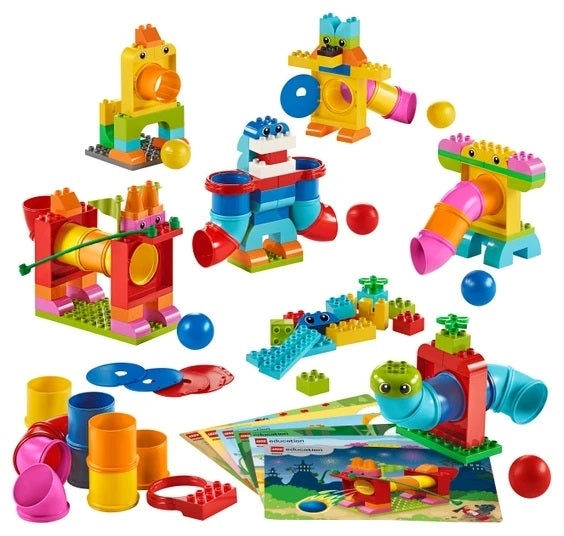 Tubes by LEGO® Education
Original price
$249.95
-
Original price
$249.95
Tubes by LEGO® Education
Highlights:
LEGO® Education Tubes lets children explore a world of fantasy animals and other creative builds – made from Tubes!
Using a colorful collection of unique tube elements, LEGO® DUPLO® bricks, balls, doors and baskets, and 6 building inspiration cards, kids can create an egg-laying hen, dragon, little pooping larva and more.
Tubes develops children's 21st century skills, such as problem-solving, collaboration and fine motor skills, while introducing them to cause and effect, symmetry and 3D shape recognition.
This fun Early Learning set for preschoolers also includes a Getting Started card containing 5 simple ideas to inspire playful learning with Tubes in the classroom.
What's Included:
In the box you will find 150 DUPLO elements, including colorful tubes, bricks, 6 balls, doors and baskets.
You will also find a Getting Started activity card and 6 inspiration cards to create fun buildable animals.
This item is an excellent booster addition to all Early Learning LEGO Education solutions.