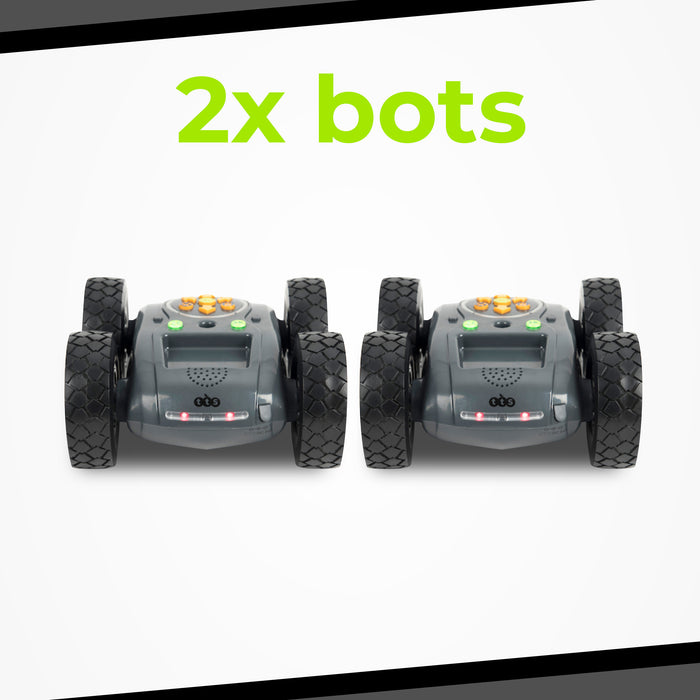 Tuff-Bot - 2 Pack
Original price
$489.95
-
Original price
$489.95
Winner of the BETT 2020 award for the best digital device. 
Rugged Bot can be programmed 3 ways!
- Directional Keys on the Bot - screen free programming
-  Apps for iPad or Tablet
- Tactile reader (Sold Seperatly)
Rugged Robot is designed for outdoor use! ​
​With 3 different settings for children to choose from, Rugged Robot is designed for robust challenges navigating all terrains including, sand, grit, dirt and grass.
Boasting Bluetooth functionality, Rugged Robot can also be controlled via a free tablet app or the TTS TacTile reader.
With a memory of up to 256 steps, Rugged Robot will be able to carry out the most challenging of activities.  Rugged Robot also boasts an obstacle sensor (which can be turned on and off), that will detect obstacles in front of the robot and reverse and rotate 45 degrees before carrying out the rest of the program.
INCLUDES:
2 x Tuff-Bott