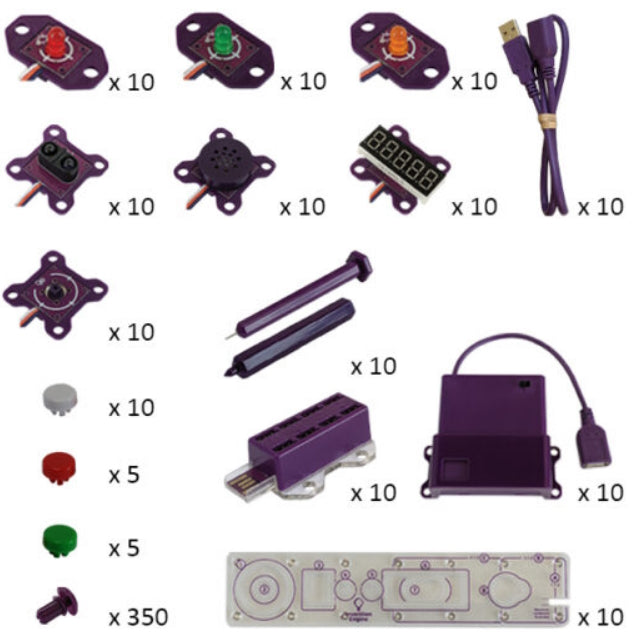 Unit 1 Bundle
Original price
$440.00
-
Original price
$440.00
More information on the
Unit 1 Bundle
This Unit 1 Bundle, used along with the Unit 1 student lesson set and teaching guide, includes a complete curriculum for teaching computational thinking and computer science.
In Unit 1 students will learn about the input-process-output cycle, sequence, loops conditional statements, using data and variables. As students make things that represent their current knowledge, they build their expertise with the topic and solidify their learning.
Learn more about Unit 1 here.
This bundle contains:
Invention Engine Hub 10 pack
Punch & stencil 10 pack
Battery bit 10 pack
LED bit 30 pack
Button bit 10 pack
Display bit 10 pack
Speaker bit 10 pack
Proximity sensor bit 10 pack
USB extender 10 pack
Rivet 350 pack