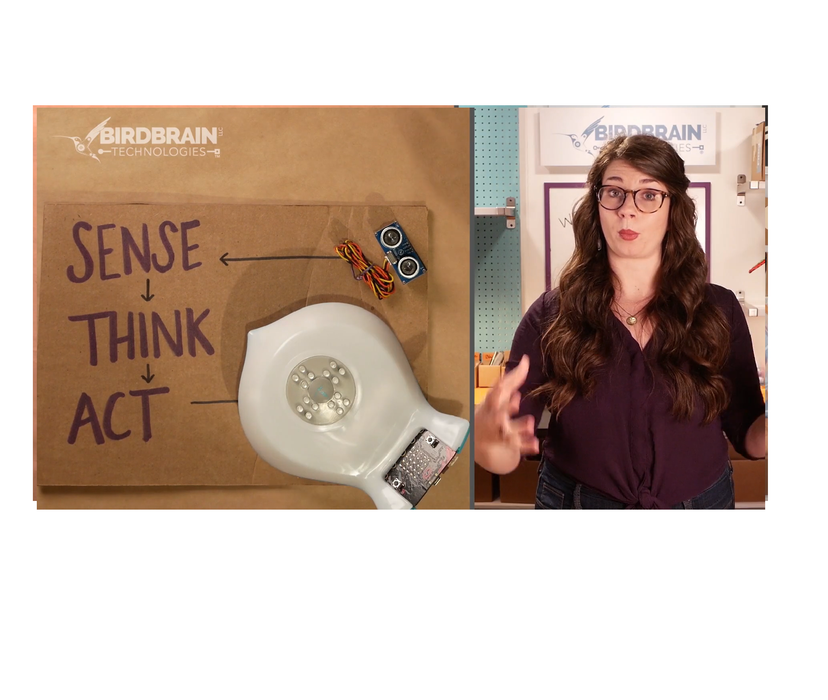 Virtual Professional Development: Intro to the Finch Robot
Original price
$1,949.95
-
Original price
$1,949.95
Build confidence in teaching computational thinking & robotics and prepare for classroom integration with personal training and support.

This introductory workshop is incredibly flexible and is designed for educator groups of up to 20 interested in learning how to integrate the Finch Robot and computer science into an educational setting. 

We will teach you the basics of programming and teaching with the Finch Robot. Educators will leave the training with activity ideas, familiarity with our free online resources, and a clear understanding of standards and curriculum alignment.
Virtual Learning (4 hrs): 4 hours of interactive instruction for up to 20 participants via video conference, using your preferred online platform. The 4 hours can be split into multiple sessions that best fit your team's schedules and learning goals. The typical training includes the following topics: 
Intro to icon-based and block-based coding

Intro to outputs on the Finch Robot (motors, light, sound)

Intro to inputs on the Finch Robot (sensors)

Opportunities to code and participate in activities with the Finch Robot

Classroom integration and project planning ideas and solutions
Asynchronous Learning: Participants will leave the training with a HyperDoc of links to easy-to-use, always available resources and materials including:

Self-paced, asynchronous PD courses for educators
Video tutorials on 20 topics for students
Printable learning materials 
Is this workshop good for beginners?

Yes! No robotics, coding, or computer science experience is required. We will introduce you to icon-based and block-based programming.
I already work with other robotics tools. Will this workshop be boring?
It's easy to get started with the Finch Robot, but challenging to master, so our workshops are engaging for all levels. In fact, the Finch is an excellent tool for classroom differentiation. We can't wait to show you! 
What do participants need?
All participants will need a computer, Chromebook, tablet, iPad, or smartphone. We ask that groups choose between either using solely mobile devices (tablet, iPad, smartphone) or solely computers (Mac, Windows, Chromebook). Participants should also have access to a Finch Robot so that they can actively participate in coding and activities.
Can participants be in various locations?
Yes! Due to the flexible nature of online teaching, we are able to support up to 20 participants from various locations.