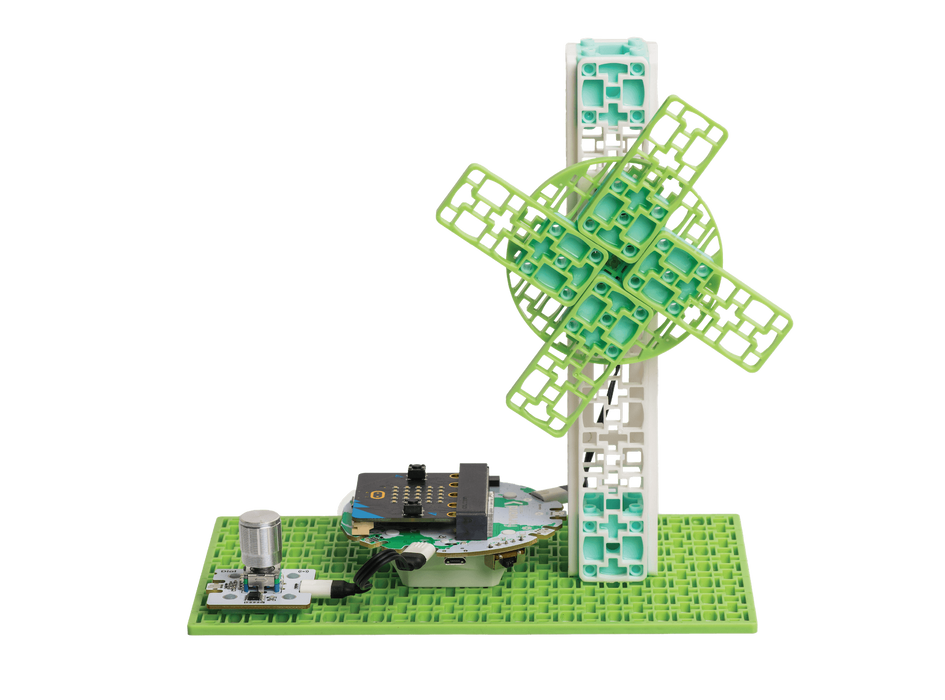 Wind Turbine Kit (Inksmith)
Original price
$84.95
-
Original price
$84.95
The Wind Turbine Kit is a key component of the Climate Action Kit product range. With this kit, teachers can effortlessly teach coding and robotics in an engaging way. Students will explore the fascinating world of renewable and cost-effective energy, specifically wind energy, and its role in fighting climate change. They'll have the chance to get hands-on by building and programming their very own wind turbine prototype. This kit is suitable for grades 3-6.
*A micro:bit is required, and sold separately.
Description
The Wind Turbine Kit is a part of the Climate Action Kit product ecosystem. This all-in-one STEM education solution makes teaching and learning about coding and robotics easy and purposeful. Students will love learning about renewable and affordable energy and how wind energy is being hardness to support climate action. Students will then build and code their own wind turbine prototype.
What's Included?
Our Climate Action Kits are thoughtfully designed for supporting schools and districts through their exciting journey with STEM across grade levels. Each Wind Turbine Kit comes with:
Access to 3+ curriculum-aligned lesson plans and coding tutorials for grades 3-6
5x educator accounts & unlimited student access
All the robotics parts and pieces required to build a wind turbine prototypes
A 1-year Limited Warranty
What's Inside?
All the parts and pieces you need to build and complete each project is included within the kit, this includes:
1x Get started sheet
1x Breakout board
1x Dial Module
1x LED Ring
1x 360 servo motor
4x Long white blocks
1x Base plate
4x Short green blocks
4x Flat square connectors
2x Cube connectors
1x Circle block
2x 100mm cable connectors
1x Micro USB cable
*A micro:bit is required and sold separately.